AMERICAN MADE BARN-STYLE LIGHTING
We make lights the old fashioned way right out of Southern California out of of 18-gauge handpsun American steel to tell long lasting stories. Whether you use our
barn-style lights
indoors or outdoors, they'll outlast (most) anything your world can throw at them!
Powder Coated for Rust Resistance and Durability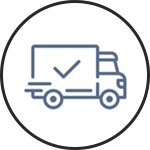 We move quickly so your timelines can too – free shipping in the continental US!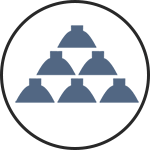 Looking to order several lights? We offer quantity discounts to make the choice easier.
Our wall-mounted lights come with many different mount options, such as goosenecks and straight arms. Our ceiling lights also have options for cords, flush mount or galvanized stems. Fully customizable colors available upon request for our domes and stems/mounts! Both are approved for indoor and outdoor use and will make a long-lasting statement wherever they're installed!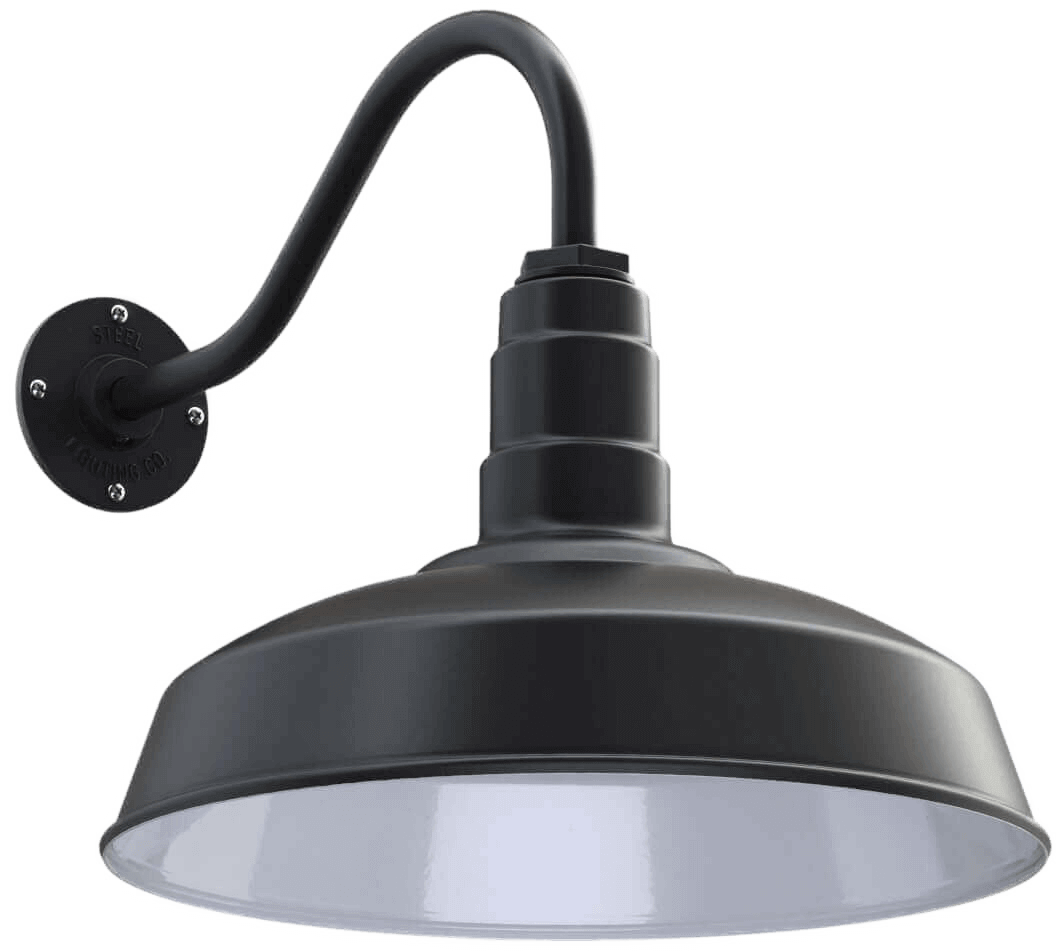 The Gardena
Mount: 16″ Gooseneck
Color: Matte Black
Shop This Look
The Carson
Mount: Cord
Color: Matte Black
Shop This Look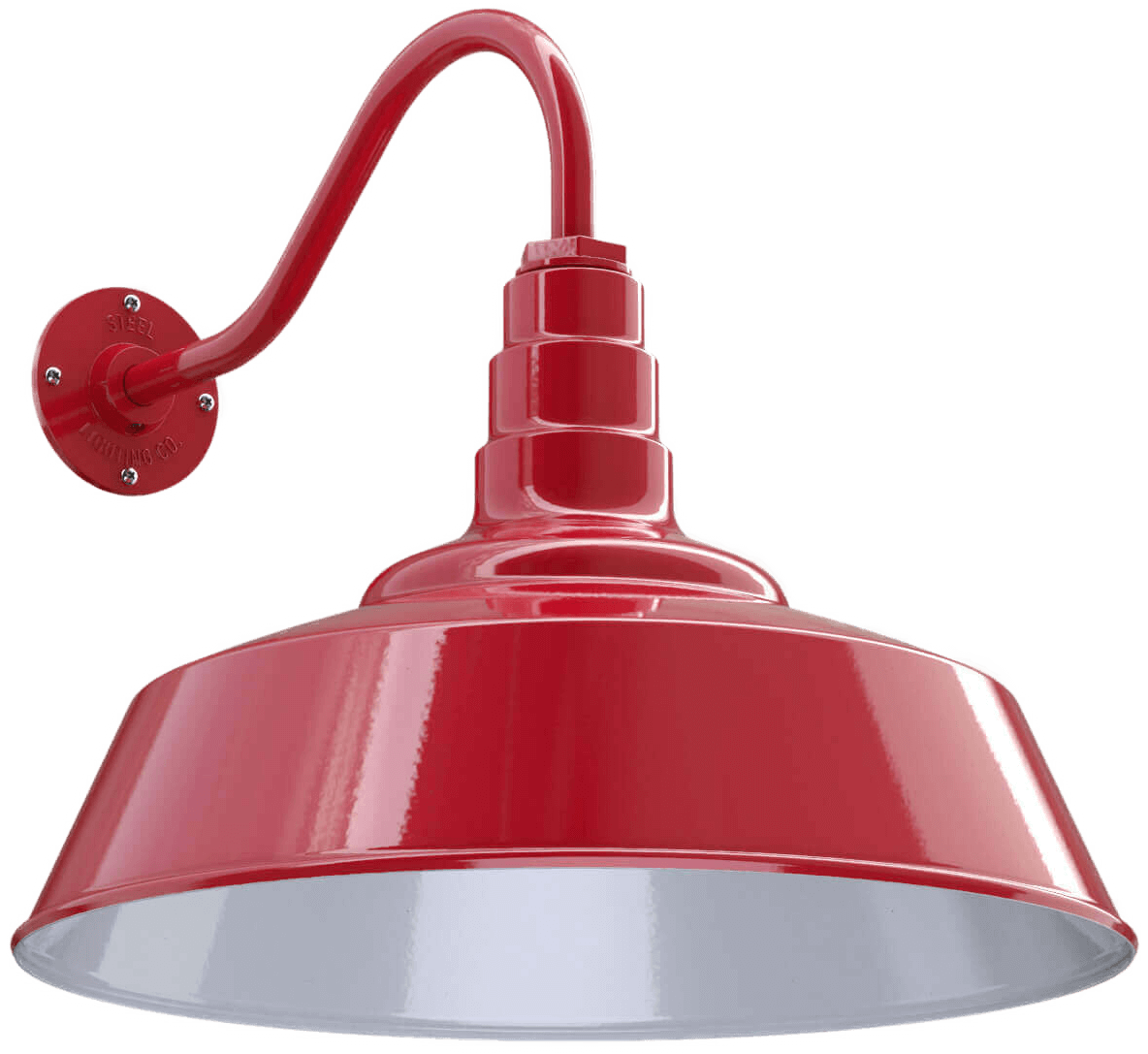 The Redondo
Mount: 16″ Gooseneck
Color: Red
Shop This Look
UL Approved for Indoor & Outdoor Use
We've designed our lights to facilitate whatever you decide to build your life around. Whether you're living on an acreage and need barn lights to help shine light on chores in the early morning or the late night, or if you want a modern approach to light up your dining room table conversations, we have a fixture that will help you tell your story and stick with you through thick and thin.
What Our Customers are Saying
Carol D.

I ordered 5 lights for our new barn, and less than a week later they arrived. They were very easy to assemble and our electrician said they were some of the best quality lights he had seen. I highly recommend them, and the customer service is excellent.
Richard M.

The quality of items that we purchased surpassed our expectations! Their items are top notch all the way! Thanks and keep up the great work!